Property Details & Amenities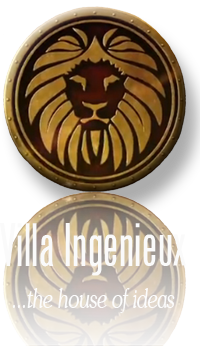 Villa Ingenieux is a premier luxury estate property in Lane County, Oregon. Large and gracious indoor and outdoor entertaining areas and ample parking make the Villa perfect for buyers who love to entertain. Multiple luxurious guest suites suit the Villa well for AirBnb or development as a one-of-a-kind bed and breakfast situated in the heart of Willamette valley wine country. With more than 13,000 sf of finished living space between the Residence and Guesthouse, the property is ideal for large or multi-family needs. Independent entrepreneurs will appreciate the 1,000 sf home occupation office completely wired for business (and ample guest space for overnight clients). The possibilities for this property are immense and serve its moniker well... 'the house of ideas'.
Location
Only 5 minutes from Fern Ridge reservoir and Eugene Yacht Club. Fern ridge is a popular location for sailing regattas and is an ideal lake for sailing.
Only a 15-minute country roads drive to the Eugene airport
Conveniently located very close to more than a dozen Willamette Valley wineries
Only 60-minutes from the Oregon Coast (Florence)
Approximately 20 minutes to Eugene shopping
Approximately 90 minutes to Willamette Pass skiing
Approximately 30 minutes to the University of Oregon
Approximately 30-minute country roads drive to Oregon State University and Corvallis
Villa Residence
Art Paz architectural design
Initial construction completed 2005 (5,000 sf)
Completion of final 3000 sf in 2017
Full compliance/permitting completed with Lane County
Approx 2,000 sf of additional unfinished bonus space
Approx 1,900 sf of useable roof/patio decking (with propane stubs)
(6) garage bays (finished in plaster) -- 2 bays are heated
Heated 500 sf unfinished storage area
Second caterer's kitchen with stainless steel triple sink, range hood, and misc. items
12'x19' craft room with 240 volt power, propane and plumbing stubs, ventilation systems
16'x16' electric retractable movie screen in Grand Hall
Travertine stone floor warmers in bathrooms
Standing seam metal roof with copper valley flashings
Lifetime polyurethane rubber roof deck coverings
Real stucco exterior
Extensive custom stucco trim profiles
All plaster interior walls
Hand-painted Tuscan ceilings and walls
Hand cast plaster base, wainscoting, door and window moldings
Custom plaster/stone finishes throughout
Custom paint finishing throughout
Custom concrete floor accents
Custom concrete countertops
Travertine, tumbled stone, terrazzo marble floors
12-foot ceilings (main floor and middle floor)
24-ft ceilings in Grand Hall
24-ft four-tier fireplace in Grand Hall
The Residence and Guesthouse combined have four (4) separate living areas with separate entrances, all independently insulated and zoned for heating and air conditioning.
Guesthouse Building
Three (3) stories, 3,000 sf finished space, designed by Robert Coryell

1000 sf home occupation office (per Lane county guidelines), includes (5) offices, large work area, computer & telephone network wiring
750sf 2br, 2bath, laundry space, guest space (per Lane county)
1250 sf auxiliary residential space (per Lane county)
Attached one car garage with 100 sf loft (unfinished, 240sf)
210 sf unfinished storage/mechanical (insulated for communications equipment and battery inverter system)
60 amp uninterruptible power inverter system with deep cycle batteries and propane generator back up
Custom made carriage doors (lower floor)
Initial construction 1999, 2004, 2013
All final permits issued in 2017, fully compliant with Lane County
Real stucco exterior with wood trim sections
Standing seam metal roof (Bruce & Dana)
Separate 1,000 gallon septic tank and drain field, approved per Lane County

Greenhouse Building

16x32 wood-framed greenhouse with SunTuf acrylic panels
Greenhouse shelving included
Cold water wash sink
Loft storage area
Integrated well house for seasonal well
240volt/120volt power

Appliances

Wolf 6-burner propane cook-top with additional grilling option
Thermador oven, warming drawer, microwave combination unit
Miele built-in coffee system
LG large capacity stainless steel refrigerator/freezer
Whirlpool auxiliary refrigerator/freezer
Kenmore Elite dishwasher
Admiral second dishwasher
Magic Chef under counter wine cooler
Bosch dishwasher (Guesthouse)
(3) under counter refrigerators
(2) In-sinkerator instant hot water dispensers
(2) Broan Rangemaster high-capacity range fans
Appliances listed in this section are included in sales price

Blueprints

Complete set of original building blueprints for Guesthouse with original inspection certificates from Lane County
Complete set of original building blueprints and engineering for Residence with original inspection certificates from Lane County

Water/Plumbing

Well drilled in 1998, 33gpm, 350 ft deep
Second seasonal well (in Greenhouse)
(2) Underground water reservoirs (Guesthouse, Residence)
Automatic reservoir filling system
Triple O ultraviolet ozone water treatment in Residence (removes small amount of iron and manganese in well water)
Culligan Water softener in Guesthouse
Auxiliary 50-gallon electric hot water tank (Residence south side)
80-gallon propane hot water tank in Guesthouse
80-gallon quick recycle propane hot water tank (Residence), can be plumbed to Geo-thermal HVAC unit to heat water

HVAC

Climatemaster five-ton geo-thermal zoned system (main floor Residence)
Lennox heat pump (4th floor of Residence)
Lennox heat pump (middle floor of Residence)
Lennox air conditioner (lower floor garage/future apartment)
Lennox propane furnace (lower floor garage/future apartment)

Alarm Systems

DSC Power 832, hard-wired system in Guesthouse with additional Passive Infrared Sensors (100% complete)
DSC Power 832 expanded, hard-wired system in Residence, PIR ready (75% complete)

Electrical

200-amp service to Guesthouse
60-amp backup battery Inverter system for Guesthouse
Generac propane generator for Guesthouse (less than 20 hours of use)
400-amp service to Residence
Backup Battery Inverter system for Residence (rough in/conduits only)
Outdoor 120 volt power distributed across outdoor landscaping

Data Systems

Cat 5 data cabling throughout Guesthouse
Cat 5e data cabling throughout Residence
Fiber optic data cabling throughout Residence
Central patch bays in Guesthouse & Residences

Telephone/Communications/Media

Guesthouse wired all floors/rooms for telephone & intercom
Residence wired all floors/rooms for telephone & intercom
Telephone/intercom wiring connects Guesthouse to Residence
Property fed by up to 6 incoming telephone company CO lines
High-speed cable broadband serves the property (or Centurylink DSL)
Digital cable television serves the property
Cell service is fully function via wifi calling feature of your phone
Separate cable service feeds to Residence and Guesthouse

Video Systems

All floors/rooms of Guesthouse wired for video (RG6)
All floors/rooms of Residence wired for video (RG6)
Central video patch bays in both Residence and Guesthouse
Residence is wired for whole house private television network
Video surveillance cabling for both Residence and Guesthouse

Propane Systems

1000 gallon owned underground tank (Residence)
500 gallon leased above ground tank (Guesthouse)
Propane available on all floors of Guesthouse (plus main deck)
Propane available on all floors of Residence (plus courtyard/decks)
Multiple propane stubs for future additions/projects

Dumbwaiter-Ready

5-stop, 3-floor 28x26 dumbwaiter chase completed
20 amp power is hard-wired

Elevator-Ready

3-stop, 3-floor 58x54 elevator chase completed
30 amp 240-volt power hard wired
Telephone cable hardwired

Residence Fireplaces

BIS Panorama wood-burning, airtight fireplace 70,000btu with 200cfm blower (Residence, Grand Hall)
2 - Lennox propane fireplaces (with blowers) - Residence
2 - propane fireplaces (with blowers) in Guesthouse building

Whirlpool Baths

2 person Jacuzzi tub in Master Suite of Residence
Kohler Body Spa with waterfall in Master Suite of Residence
1 person deep Jacuzzi tub in fourth floor guest suite
1 person deep whirlpool tub in middle floor main bath

Sauna/Steam

5x7 Eastern white cedar sauna in Master Suite of Residence
Steam unit in 5x6x7 shower of Master Suite of Residence
Operable window in shower of Master Suite of Residence

Home Theater

4-level stadium seating home theater
Eating bar with seating for 3
Seating for 8 in reclining theater seats
Half-bath adjacent, wired to theater media
Custom cinema wall art

Vacuum Systems

Easy-Flo built-in vacuum system in Guesthouse, all floors
Cyclo-Vac built-in vacuum system in Residence, all floors

Entry/Gate

Stucco entry accent walls
Stucco flag pole accent wall with re-circulating waterfall
16ft custom welded aluminum entry gate with motor and battery backup
Entry call box integrated to property communications system
Wrought iron railing & stucco accent walls across front of property
Removable railings for second access driveway to property

Grounds/Outdoor

Approx 800 ft paved driveway
Additional paved parking areas
25 paved parking spaces
50 additional parking spaces (gravel & field)
Extensive concrete retaining block terraces
(10) custom stone/stucco lampposts line the driveway (with dawn to dusk light control)
Paved 60ft RV parking area with power, water, sewer hookups
4 zone lawn sprinkler system w/timer
Drip irrigation systems/manual control boxes for terraces
120-volt power distributed throughout landscaped areas

Residence Courtyard Area

5-tier 10-ft high concrete re-circulating fountain in 10x10 pool
30-amp service panel box & circuits
Television/Data/Communications hookups
Outdoor 10x50 stage area
Custom 36x36 concrete paver stones
Textured concrete patio area for stage (seats approx 200)
Interlocking concrete pavers in central courtyard
Propane stub for BBQ in central courtyard
Approx 1,300 sf entertainment patio on roof deck of lower garage with propane stub for bbq/outdoor kitchen, planned outdoor bar area with Internet & television hook ups and overhead lighting.

Water Features

30'x50'x4' Firestone rubber lined pond stocked with fish and plants (self-sustaining ecosystem)
Second decorative fountain pond (can re-circulate to main pond)
Copper waterfall in stucco accent wall at entry of property
5-tier, 10 ft high concrete re-circulating fountain in 10x10 pool (Residence courtyard)

Extras items to be negotiated separately with property sale

The home may be purchased as 'furnished' since many items (esp. furniture) have been hand selected to match interior finishes of the residence. The following personal property items may be negotiated in a separate "Personal Property Addendum" - with a Bill of Sale created at Close of Escrow.



Complete property documentation website, with photos, videos, finish formulas, detailed information for maintenance, history, behind the walls info and videos, etc.
Domain name, "VillaIngenieux.com" with web-hosting and maintenance
Original casting molds for custom plaster moldings in Residence
Remnant plaster moldings & construction materials for Residence
90% of furniture, furnishings, decor items
90% of outdoor furniture, bistro tables, chairs, etc.
Imperial commercial range (propane)
True stainless steel commercial refrigerator
Catering kitchen stainless steel racks and rolling cart
(5) modular phone systems and components and all telephones
Modular voice mail attendant for phone system with 50+ voice mail boxes
(10) televisions
(4) 5.1 sound systems (bedrooms)
(2) Linksys Internet routers
Cisco and Netgear data network switches
Wifi extender module
Baby grand digital piano (Suzuki)
Caterers dishes/utensils
Home Theatre sound system & hi-def projector
Home Theatre seating chairs
Home Theatre 120 inch projector screen
ElectrovoiceSX PA system main speakers
PA system subwoofer
PA system power amps (2)
16 channel Yamaha digital mixer (PA system)
Bi-amp module (PA system)
Decorative floor rugs and tapestries
4-drawer over-sized file cabinet (home office of Guesthouse)
Concrete pots with artificial trees/plants (interior)
Potted plants (interior)
Concrete pots with shrubs, trees, plants (exterior)
"Henri" full size concrete lion statue (Residence courtyard)
"David" concrete statue (Conversation Cove)
"Venus" statue (Master Bath)
Craftsman riding lawn mower
Extensive Christmas decor items (12+ crates)

Future Addition/Remodel Infrastructures

Pool & pool house at rear of property (water, power, communications conduits in place)
Back up battery inverter system for Residence (inverter location, basic wiring in place)
Propane generator outside middle floor laundry (conduits, propane stub, inverter location, basic wiring in place)
600 sf Wine Cellar and/or kid's play area (with secret turning bookcase in Game Room).
Main floor second laundry facility (plumbing, electrical easily accessible)
1300sf lower garage/basement apartment with living room, kitchen, bedroom and two bathrooms (rough plumbing in, wiring in, separate HVAC unit is already installed and operational)
Half-bath adjacent to Craft Room (plumbing, electrical easily accessible)
Game room can convert to a second Master Suite or Living/Kitchen for middle floor (plumbing, electrical accessible, plus additional square footage useable in crawlspace area)
Solar panels on south-facing roof of Residence (conduit installed to )
Guesthouse loft/stairs/bathroom in unfinished garage (rough plumbing/wiring in place)
Craft Room Ventilation System (framing behind walls, 120 volt in place)
Craft Room Window Fan (electrical/switch completed)
Elevator (chase, wiring in place)
Dumbwaiter (chase, wiring in place)
Alternative water softener system for Residence (plumbing, wiring, in place in Mechanical Room)
Kitchen range outside air make up ducting/fan (wiring/framing in place)
Propane hot water auxiliary tank (behind refer in main kitchen)
Video surveillance central monitor station in Master Bedroom closet (cables, service panel in place)
Fiber Optic data cable system in Residence (cables in place)
Gazebo above main pond (electrical power in place)
Grand Hall movie projector 5.1 sound system (wiring in place)
Stage lighting for Mezzanine (DMX cable conduits, power outlets, support backing in place)
Commercial icemaker for Catering Kitchen (water, power outlet, drain in place)
Computer/TV in Catering Kitchen (all cables in place)
Future guesthouse kitchen plans
Residence upper garage electrical wiring on south wall (conduit, wiring in place)
Master Bath laundry chute (cabinet access)
Master Bath shower television (cables in place, access panel in place)
Master Bedroom closet clothing rack winch (power outlet, backing in place)
Master Bedroom -- television at foot of bed (cables in place)
Game room sink (all rough plumbing in place)
Decor lighting for Henri (concrete lion at entry of Residence courtyard -- conduit in place)